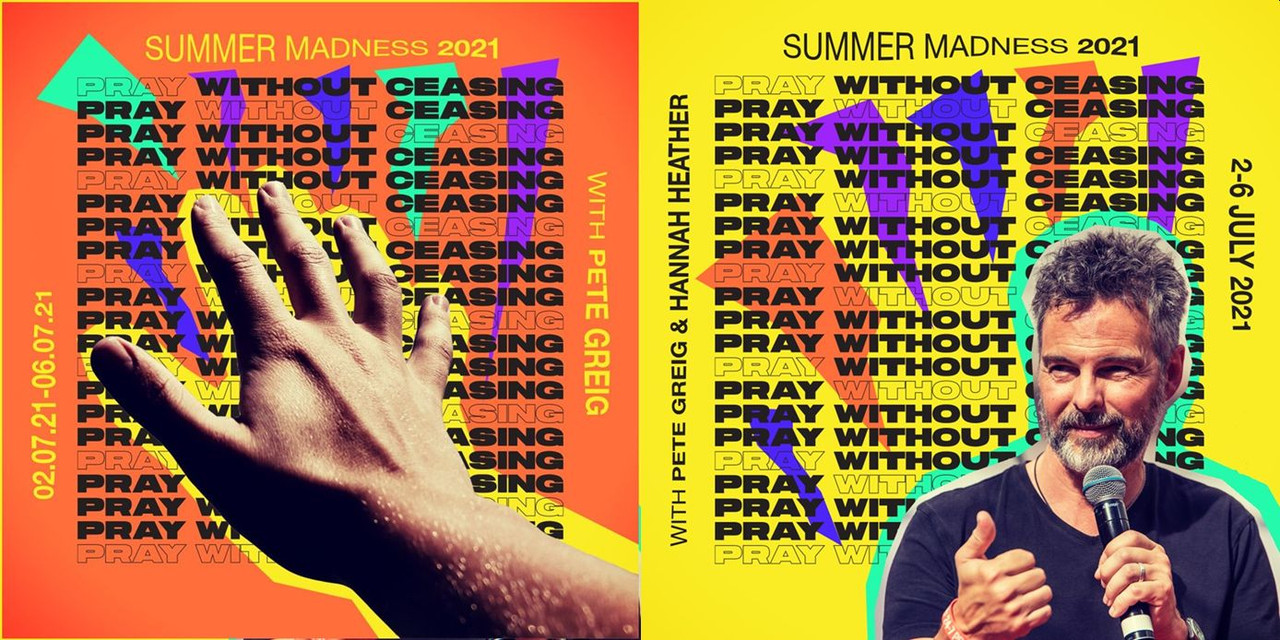 You might be interested to know how plans are developing back at the Summer Madness office for our big bash next year – 2nd to 6th July.
Now I realize that we are still quite far out from the summer of 2021 and most of us have very little certainty about what we hope to be doing this Halloween!
However….. you can be sure that we are already putting everything in place for another packed SM programme – and, under God, we'll meet the challenge of whatever Covid related constraints may develop. We shall of course keep you well informed throughout – but we have a rising excitement and expectation that we will indeed be blessed with some form of In-Person Madness ! 
PRAYER is next year's theme – and it could not be more appropriate if I could encourage you to join us in moving heaven and earth to meet up next summer under the big blue roof (with sides or no sides 😉
Guvna B, Glen Scrivener, Hannah Heather and Pete Grieg have all got their tickets booked already and before long you can too!  So, I look forward to staying in touch.